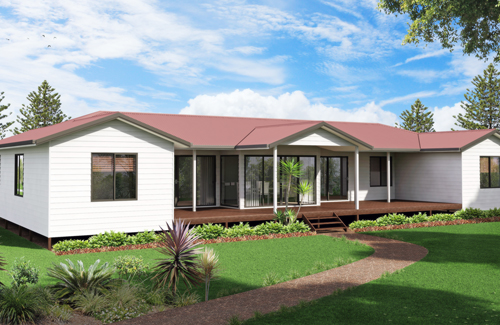 Steel Kit Homes Western Australia
Owner builders are well looked after in Western Australia. A builder's permit in most areas of Western Australia requires you to complete a statutory declaration and pay of $110 to the Builders Registration Board (BRB). An owner builder's permit is required where the value of the building works is over $12,000.
There are limitations on how often owner-builders can build, however. You are only permitted to build once every six years and you can only sell your owner built home after three years, but are still required to take out home indemnity insurance to cover any future owners.
Designing kit homes at an affordable price
Prestige Kit Homes can supply cyclone rated homes if you're in a cyclone rated region. You have the choice of either treated timber or steel frames for your homes, as well as trusses and floor kits. Our decks are all priced with merbau hardwood decking, not treated pine like most other suppliers offer.
As you will find while reading all of our information on our website, at Prestige Kit Homes we like to be considered as honest and we pride ourselves on our high integrity within the industry. We like to be totally transparent with all of our customers by providing free quotes and answering all our customers questions in an honest, businesslike manner. Having been a part of the building and engineering industry for over 36 years, we offer free advice on how and where to save money when planning to build your own home.
Contact us today
Looking to build a kit home or granny flat in Perth or somewhere else in Western Australia? Then you have come to the right place. Our team of experts will be more than happy to help you plan your dream home from start to finish. Give us a call today on 1300 653 442 or fill out our online enquiry form and we'll get back to you as soon as possible.